Team Associated Vented V2 slipper hub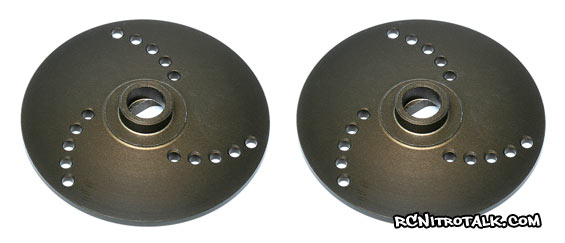 Team Associated has a new slipper hub that fits a number of their popular models such as the SC10 FT, B44.1 FT, and B4.1 FT. The vented fan pattern of 1.5mm holes allows for better cooling and more consistent slipper performance.
The new vented v2 slipper hub fits: B4.1 FT, SC10 FT, T4.1 FT, B44.1 FT, SC10 4×4. The vented v2 slipper hub will also fit the B4, T4, SC10 with the addition of #7486 V2 slipper spring and washer.
Part #: 7495 – Team Associated Vented V2 slipper hub
MSRP: $17.99