Team Associated has just released their all new Associated B74 1/10th scale 4 wheel drive buggy team kit. The Associated Team Kit B74 features a completely new chassis design, along with a LONG list of features – all of which have been designed to give you the winning edge.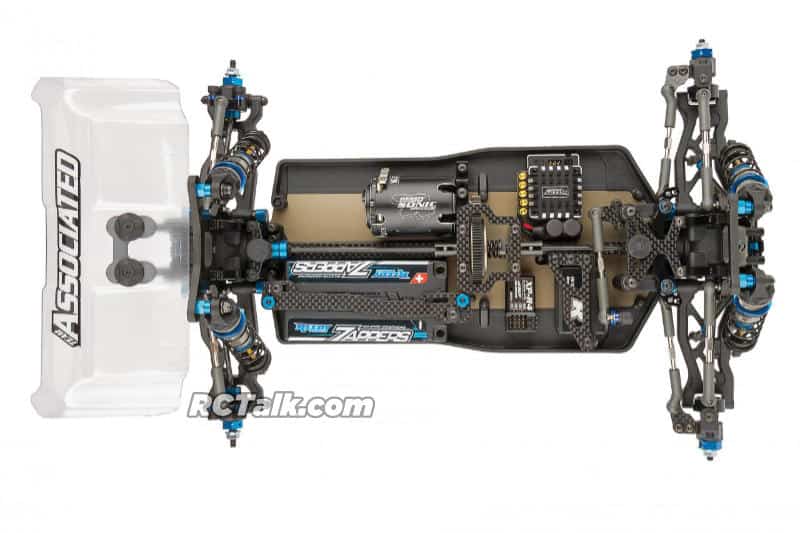 New features like the easy-access, quick-change differential height make tuning for different track surfaces and ride heights quicker than ever. The 7075-T6 aluminum bulkheads and arm mounts provide the Associated B74 precision and durability, while the updated shocks with increased stroke length allow for more consistent jumping and landing.
With many other new features, the RC10B74 Team Kit gives you all the performance and adjustability necessary to keep you racing at the front of the pack.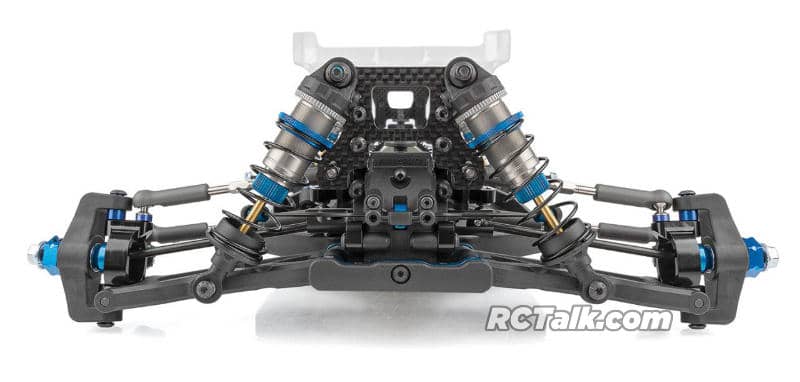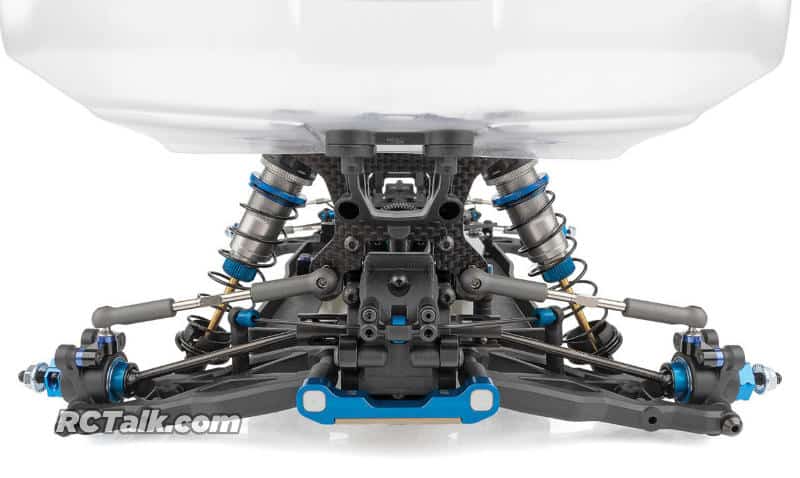 Associated B74 Team Kit Features
2mm hard-anodized 7075-T6 aluminum chassis provides improved flex characteristics and minimal mass
2.5mm graphite center bulkhead brace for improved stiffness and reduced mass
Ball bearing raced 7075-T6 aluminum steering rack and composite steering bellcranks with 2.5mm graphite input arm offers optimized Ackermann and adjustable steering rate
New steering blocks with larger outer ball bearing and increased bearing spacing for improved durability
Quick-change adjustable differential height with 7075-T6 aluminum bulkheads. Four independent front and rear diff heights possible.
Easy-access differentials for worry-free maintenance and adjustment
Fluid-filled gear differentials with machined ring gears, front and rear
Updated 3-pad slipper assembly allows use of center differential without changing center bone length
Optimized suspension arm geometry with improved durability and stiffness
New symmetric rear arms with improved geometry can be flipped to allow a "split" for rear shock mounting position
7075-T6 aluminum arm mounts with optimized roll center positions use inserts, which allow fine tuning for a large range of anti-squat, kick-up, and toe adjustments
Common front and rear anti-roll bars to minimize spare part count
Anti-roll bar sets for both carpet/turf and dirt included
4mm graphite shock towers front and rear for improved stiffness and durability
V2 12mm Big Bore threaded aluminum shock with X-rings for low friction assembly
New shock lengths front and rear with longer stroke allows increased droop and up-travel for more consistent jumping and landing
Machined shock pistons for more precise fit and smoother operation
V2 12mm shock springs for lower achievable ride height and more nimble feel
CVA assemblies for center drive-line with aligned shafts for minimal torque loss and improved efficiency
New rear hub assembly with modular vertical ball stud camber link mounts and axle height system for precise roll center adjustments
Outer rear hinge pins captured with bolt head and lock nut for increased durability
7075-T6 aluminum motor mount and 7075-T6 aluminum center bulkhead have increased rigidity to maintain more accurate gear mesh
New 2.5mm graphite battery strap with sliding support tabs for fine tuning battery position (accepts any R.O.A.R. approved 2S "shorty" packs)
7075-T6 aluminum 9 degree caster blocks
"Floating" servo mount with 7075-T6 aluminum mount and 2.5mm graphite brace
Factory Team ball bearing set with 26 precision ball bearings, now oiled instead of greased for more efficient drivetrain
Aluminum clamping wheel hexes, front and rear
Lightweight clear body and clear wing included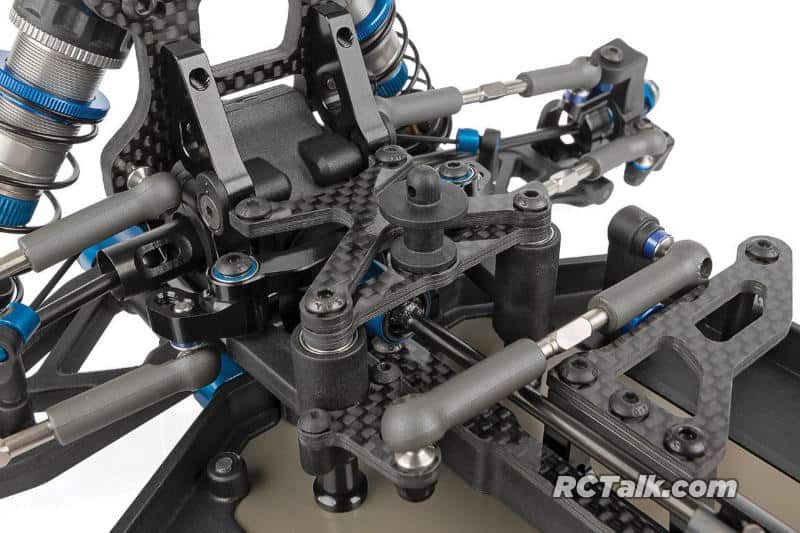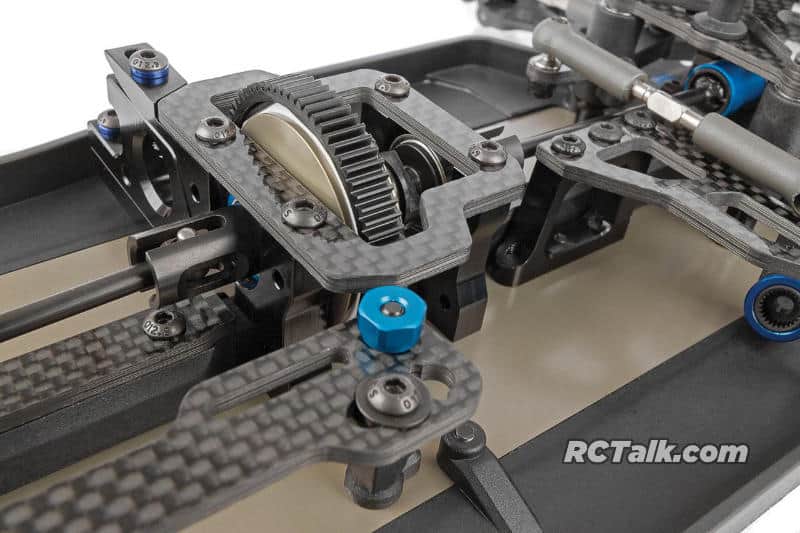 Part Number: 90026
MSRP: $519.99