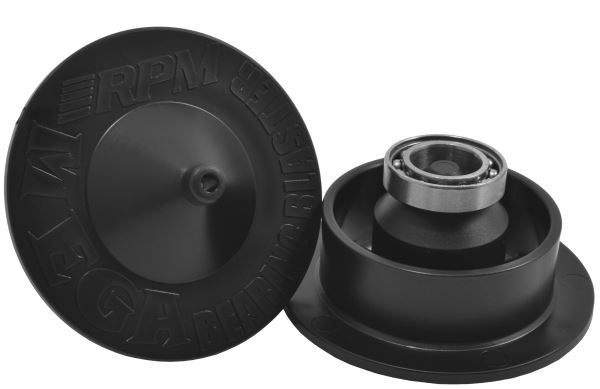 RPM has super-sized one of R/C's incredibly useful tool, the RPM Bearing Blaster. The new Mega Bearing Blaster has been designed to fit bearing sizes found in large 1/5th scale RC's as well as skateboards and rollerblades – up to 1.25″ (32mm in diameter)! Now you can extend the life of your bearings using the bearing blaster to thoroughly clean and lubricate the bearings.
Using pressure, the Mega Bearing Blaster will blast debris from dirty bearings providing instant results. Simply remove the top, place the dirty bearing (with the shields removed) on the center cone of the base and then replace the top. Using your favorite cleaner, insert the spray tube in the top of the Mega Bearing Blaster, hold it down and blast away! Your bearings will be clean in seconds!
The same tool used to clean your bearings can also be used to lubricate them. Switch your spray from a cleaner to a lightweight lubricant, give it a blast and you're done! It's quick, it's easy and it's the most effective cleaner available!
Part #: 70420 – Mega Bearing Blaster
MSRP: $9.95