RCTalk is supported by our readers. When you purchase through links on our site, we may earn an affiliate commission. Learn more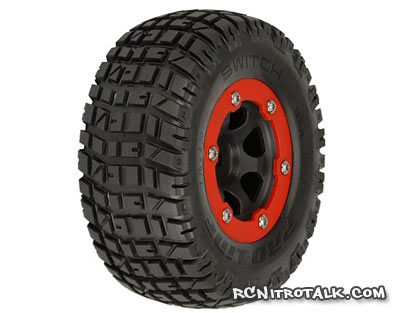 The new Proline Switch tires have been made specifically made for Proline's Epic Beadlock wheels on the Traxxas Slayer. The Proline switch tires not only feature realistic off-road tire looks. With the Proline Swtich tires molded outer sidewall internal ribbing for additional sidewall support during cornering and the Proline Switch high density foam inserets they will also improve the performance of your Traxxas Slayer.
The Proline Switch tires have been made super soft M2 compound and to be used only on Proline Epic Beadlock wheels. Proline has also made the Switch tires available pre-mounted on Proline Epic Wheels.
Part #: 1078-01 – Proline Switch Tires for Traxxas Slayer, M2 compound
MSRP: $21.00
Part #:1076-01 – Proline Switch Tires for Traxxas Slash, M2 compound
Price: $21.00