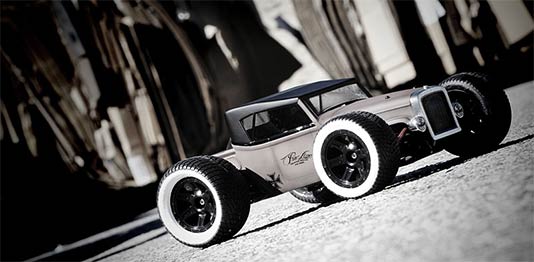 Proline Racing just released a new body for the Traxxas Mini E-Revo that may just be the first RC body that's made me want and go buy a new R/C just to put this body on it – the Proline Rat Rod body!
The Rat Rod is bringing the old-school custom craze to the RC world with a low profile soft top Roadster with a large front grill and round head lights – perfect for impressing your friends.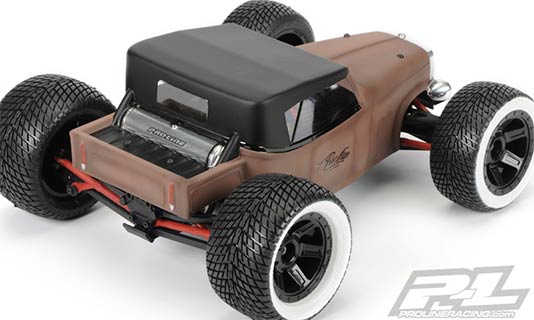 Go the extra step and create an authentic Rat Rod look by lowering your 1:16 E-REVO and painting up some white wall tires! Pro-Line finishes off the Rat Rod scheme with custom pinstripe style stickers and grill/headlight decals.
Proline Rat Rod Features
Specifically designed for 1:16 E-REVO
Custom Rat Rod styling
Turn heads everywhere you go
Made with Crystal Clear Genuine GE Lexan
Made in the USA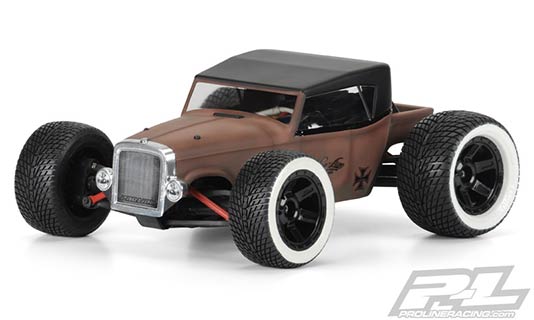 Part #: 3396-00 – Proline Rat Rod clear body
MSRP: $26.95