Proline Racing EVO Short Course Clear Body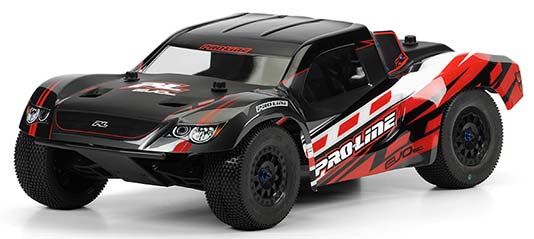 Proline EVO short course body has been designed with an aggressive sloped nose which keeps as much air as possible from getting under the hood which increases the all so common parachute effect and gives you more control of your short course truck. The improved front down-force also enhances steering for quicker lap times.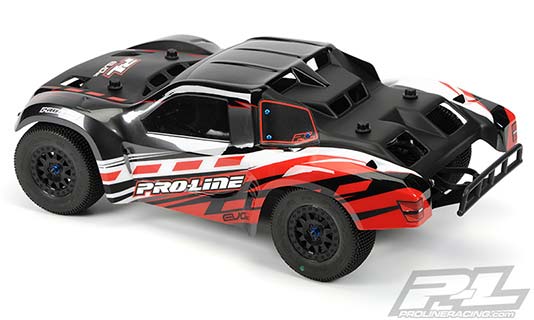 Proline Racing also incorporated the maximum amount of vents possible in the rear of the body, while still maintaining long-lasting durability, in order to reduce drag, rear lift and weight as much as possible. All of these features add up to the most advanced Short Course Race Body ever constructed. If you want to stay on the top step of the podium you must Evolve with the EVO SC Body!
EVO Short Course Clear Body Features
Advanced front end design generates unmatched steering
New EVO Styling improves Looks and Performance
Made from durable / genuine Lexan
Maximum amount of Rear Venting minimizes drag, lift and weight
Part #: 3413-00 – EVO SC Clear Body
MSRP: $35.66
Buy Now – AMain