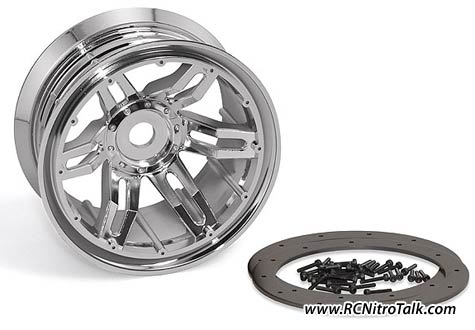 Axial has released another set of beadlock wheels, this time designed for large scale rock crawlers. The Axial oversize narrow beadlocks are made from strong composite material available in white, black, chrome, and black chrome finishes. A gray anodized 6061 aluminum bead-lock ring alone with all screws are also included.
The new Axial oversize narrow beadlocks fits 17mm and 14mm (with included adapter) hex hubs and fit Proline Moab XL's tires.
Part #: AX8073 – Axial Chrome Oversize Narrow Rockster Bead Lock
MSRP: $42.00
Discuss the Axial oversize narrow bead-locks in our RC Rock Crawlers forum.