Kyosho has a new nitro buggy, the Kyosho Inferno MP10 TKI3 Nitro Buggy. The newest model comes equipped with an array of state-of-the-art features that are sure to delight even the most experienced racers!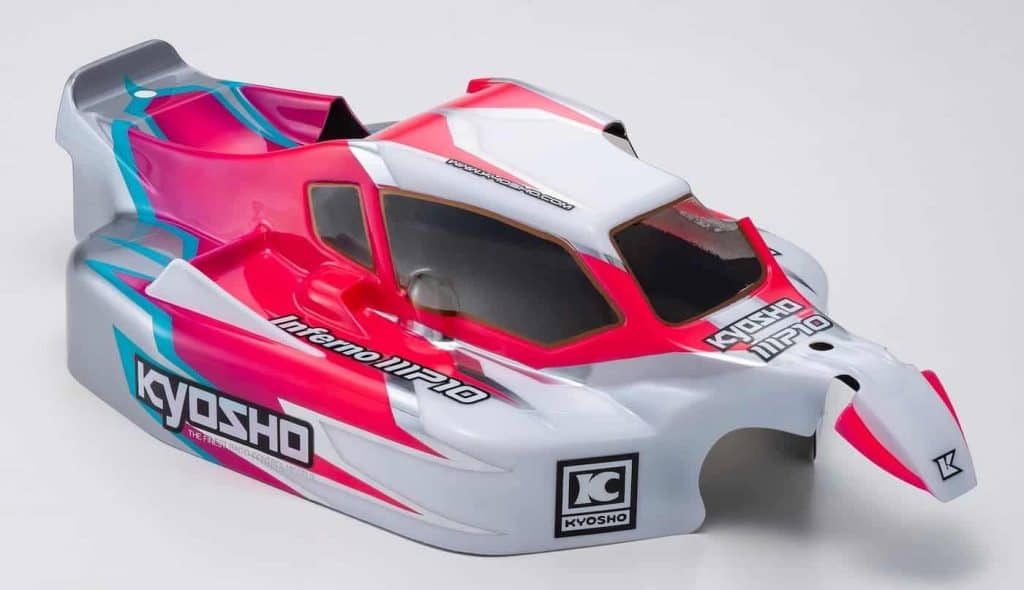 First off, Kyosho has revamped the Kyosho Inferno MP10 TKI3 body with a sleek, low profile design that enhances high-speed stability, ensuring you stay in control even at top speeds. Additionally, Kyosho has updated the front and rear diff gears to a 43T/13T ratio (previously 42T/12T), providing improved traction and handling.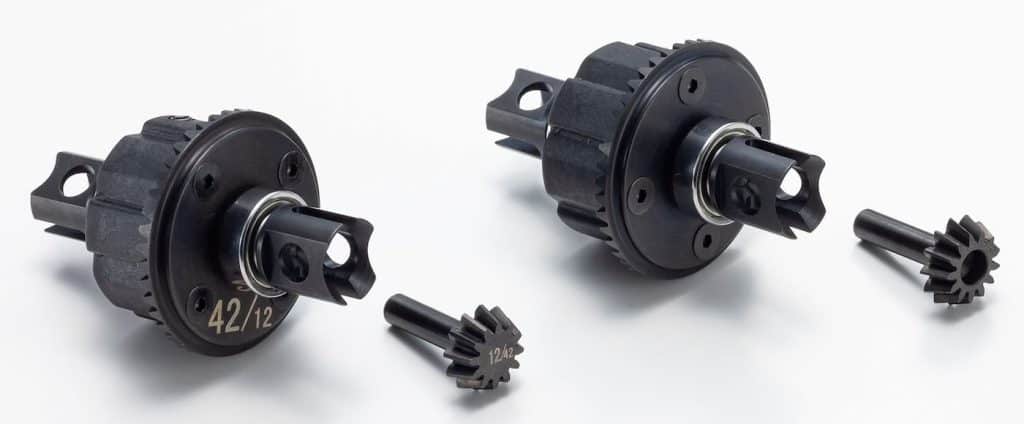 One of the standout features of the Kyosho Inferno MP10 TKI3 is the smaller center differential and lightweight spur gear, which allow for quicker response times and less rotating mass. This, combined with a new lightweight 46T spur gear and 18T/12T center diff gears (previously 20T/10T), ensures maximum performance on the track.
Kyosho engineers have also redesigned the clutch system, incorporating a 3-piece lightweight aluminum clutch shoe with updated contact points for more linear throttle response. The new wing mount spacers (2.5mm / 5mm) give you the ability to fine-tune rear traction for optimal performance.
With new rear 2-degree suspension bushings and molded front upper plates, adjusting Inferno MP10 TKI3's suspension has never been easier. Plus, the upgraded front and rear shock springs (?1.6) offer improved cornering ability by providing more hold when compressed.
Finally, Kyosho has incorporated center dog bone shafts for increased power transfer efficiency and rear wide wheel hubs to keep your buggy planted during high-speed maneuvers.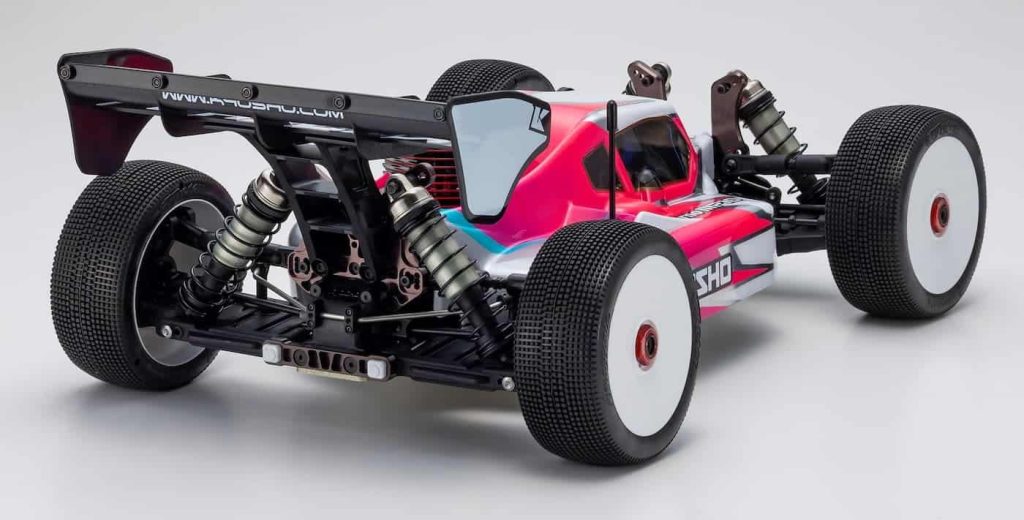 Part #: 33026 – Kyosho Inferno MP10 TKI3 Nitro Buggy