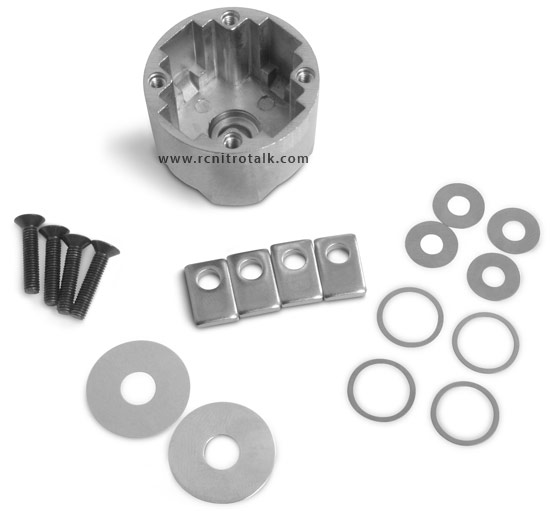 How do you make the toughest Monster Truck even tougher? Here's how! HPI Racing is proud to announce ALLOY GEAR CASES for all HPI Savage models! Available as an upgrade for your existing HPI Savage differential, or as a complete assembly that you can just drop in.Made from high quality aluminum these differential housings come with everything needed to install them in any of the HPI Savage line of Nitro monster trucks and include features such as steel cross pin supports and extremely accurate tolerances to help all of your differential parts in alignment even under massive loads.
After hours and hours of testing HPI R&D has determined that these parts can take any amount of power that you can throw at them and come away without a scratch. So if you are ready to take your HPI Savage to the next level here are the parts that will take you there.
Part #: #86827
MSRP: $12.00
Discuss the new HPI Savage alloy diff cases in our HPI Savage Forum!
Pre-assembled HPI Savage alloy gear diff sets
Also available from HPI are pre-assembled HPI Savage alloy gear diff sets.
Part #: 86826
MSRP: $48.00