HPI Baja 5R 1/5th Scale On-Road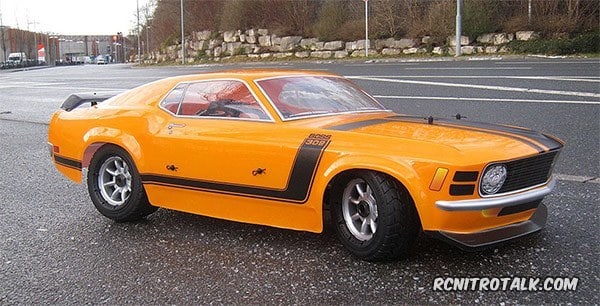 At the Nürnberg Toy Fair HPI has released news of their latest 1/5th scale car. The HPI Baja 5R 1/5th scale on-road car. Based off the ever popular HPI Baja platform the HPI Baja 5R is equipped with a lowered suspension, 5mm thick aluminum chassis, vintage 8-spoke wheels and Tarmac Buster tires and topped off with a 1970 Ford Boss Mustang body!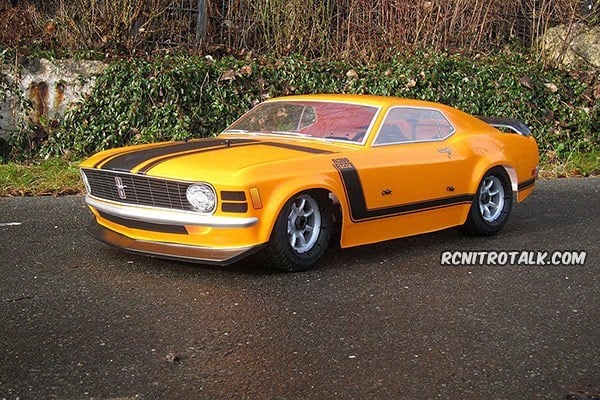 The heart of the car is the Fuelie 23cc engine, which will give the HPI Baja 5R wheelspinning power and enough top speed to make your pulse race!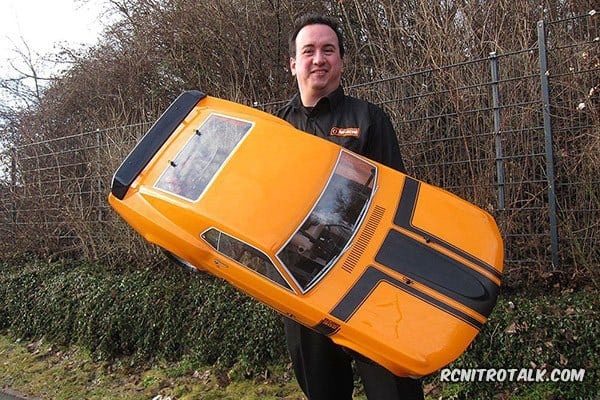 HPI Baja 5R On-Road Features
Replica 1970 Ford Mustang Boss 302 bodyshell
On-road 5mm thick aluminum monococque chassis
On-road suspension geometry with low ride height
Extremely durable suspension derived from Baja 5B buggy
On-road foam front bumper
Vintage 8-spoke beadlock wheels with Tarmac Buster tires
23cc engine with super-durable Baja 5B drivetrain
SFL-11MG steering servo
Enclosed radio box with battery charging jack
HPI TF-45 2.4 GHz radio system