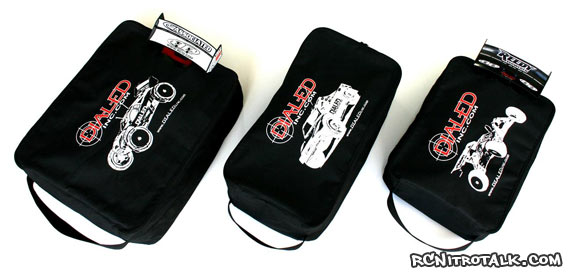 Check out the new car and tire bags as well as the tire cans from Dialed Inc! Made from 600 denier polyester on the outside and seal-in foam on the inside makes these bags very durable, light weight, foldable, and of course very easy to clean! Dial has also included a nylon strap that is wrapped around the perimeter of the bag creating a handle and increasing durability while carrying the bag!
Dialed offers three different types of car bags, 1/8th scale Buggy, 1/8th scale Truggy, and 1/10th scale short course truck bag!
Dialed Tire Cans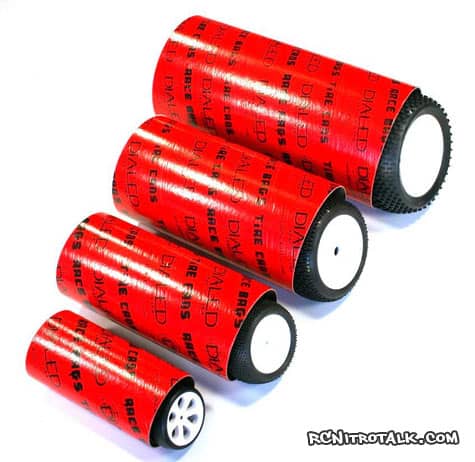 Dialed has also created light weight and extremely durable Tire Cans that can hold 250+ pounds and will definitely keep your tires protected, organized and flat spot free. The Dialed Tire Cans come equipped with wrap-around graphics inside and out. Fill in the blank labels on the lids allow you to input your tire and compound that is being stored in each can, so no more trying to remember or figure out what tire compound your tires are – just write it on the label!
Dialed Tire Bags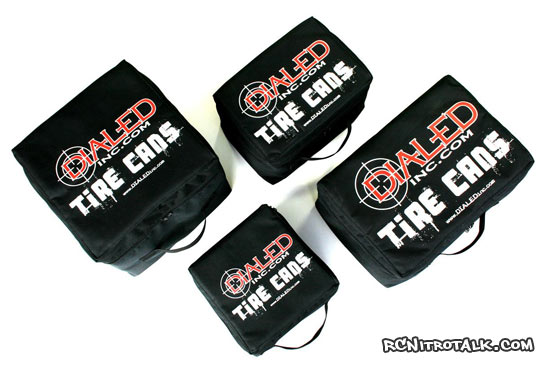 To help carry all your Dialed tire cans or loose tires Dialed also offers a tire bag. The Dialed Tire Can bags are small and compact making carrying them easy and the Dialed tire can bag is made of the same durable construction as the Dialed Car Bags and feature the same nylon handle too.
For more information or to order your Dialed Bags head over to Dialed Inc.