Proline Racing has developed a new body for the Thunder Tiger EB-4 called the Crowd Pleazer 2.0 – this body truely is a "crowd pleazer"!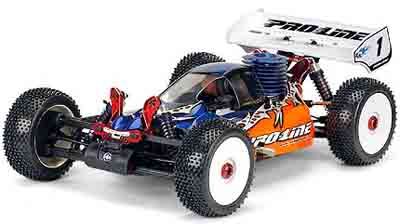 The Crowd Pleazer 2.0 – introduced to provide racers with ground breaking design cues including ultra-low styling, exceptional bodylines, and functionality. Everything that you've come to love is now available for the Thunder Tiger EB-4.
"The purpose of the 2.0 was to bring a fresh new design to racers everywhere, while maintaining the handling characteristics, the original Crowd Pleazer is known for. By doing this, we have further distanced ourselves from the competition," says Mark Pavidis.
The body comes complete with window mask, paint-then-peel overspray film, and backed with Pro-Line quality.
Crowd Pleazer 2.0 Body fits Thunder Tiger EB-4 – Part #: 3209-00